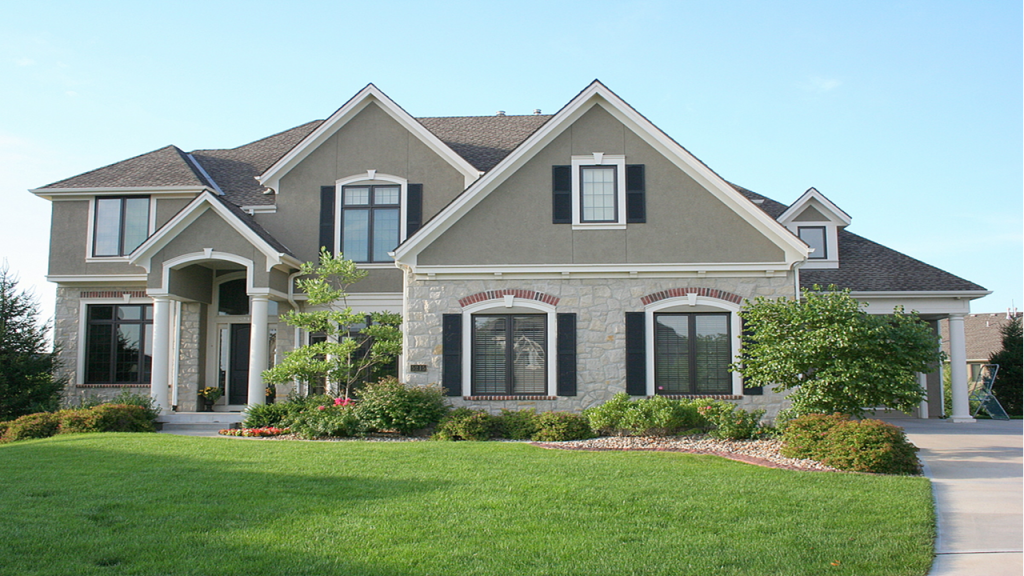 Some say fall is the most beautiful season of all; done with summer's heat and before winter's cold. Whether you visit the northeast for the foliage, or the south and west for the beautiful weather, fall is a great time to get away before the holiday rush.
October's Newsletter of Available Properties lists over 40 beautiful domestic and international properties available for exchange during the next three months.  Ski the mountains in Colorado, lie on the beach in Florida, golf in South Carolina, view the foliage in Vermont or even travel to Mexico.  All these trips, and more, are possible through our Network of vacation homes.
Please check out the exchange possibilities below.  I know you'll find an exchange just right for you.
Remember, you can arrange either a Direct or an Indirect Exchange.  A Direct Exchange is when you and another member use each other's properties; the dates do not have to be simultaneous.  An Indirect Exchange is when you use another member's property but they do not use your property.
If you don't see a property that you're interested in visiting, please send us a "Request to Find an Exchange."HYPERLINK "http://www.thevacationexchange.com/find-exchange.html"  This Newsletter is just another way to help you arrange an exchange.
You can view all properties at our web site www.TheVacationExchange.com .
For your convenience, please bookmark the site.
Please contact us to help arrange and we'll be happy to help you arrange that perfect exchange
If you would like your property to be listed in our next Newsletter, please e-mail us at sales@thevacationexchange.com  with the specific dates that your property is available during the next three months.
| | | | |
| --- | --- | --- | --- |
|            State/Country |                     City/Region |         #BDRMS |                                Dates Available |
Domestic
| | | | | |
| --- | --- | --- | --- | --- |
| AL9390 | Alabama | Gulf Shores | 2 | Nov – Jan except Thanksgiving week |
| AL1771 | Alabama | Mentone | 3 | November – January |
| AZ4619 | Arizona | Prescott | 3 | Nov. except Thanksgiving week; Dec 1-15; Jan 11-31 |
| CA4418 | California | Lake Tahoe – South | 3 | Nov – Dec 14; Jan 8-11; Jan 17-31 |
| CA1015 | California | Palm Desert | 2 | Nov – Dec 22; Jan 5-31 |
| CA2311 | California | Palm Desert | 3 | November – January |
| CO9989 | Colorado | Breckenridge | 3 | Nov – Jan except Xmas week |
| CO4546 | Colorado | Steamboat Springs | 3 | November – December 10 |
| CO4546A | Colorado | Steamboat Springs | 4 | November – December 10 |
| CO4546B | Colorado | Steamboat Springs | 1 | November – December 10 |
| CO8648 | Colorado | Winter Park | 3 | November – December 25 |
| CO6504 | Colorado | Winter Park (Granby) | 2 | November – January |
| FL4496 | Florida | New Smyrna Beach | 2 | November 1- 15 |
| FL6044 | Florida | Perdido Key | 1 | Select weeks Nov – Jan |
| GA5888 | Georgia | Blue Ridge (90 mi ne of Atlanta) | 2 | Selected weeks Nov – Jan |
| GA3222 | Georgia | Ellijay | 3 | November – January |
| GA4895 | Georgia | Tybee Island (near Savannah) | 1 | November – January |
| MA2480 | Massachusetts | Cape Cod – Orleans | 4 | December 27 – January 6 |
| MO7576 | Missouri | Lake Ozark | 3 | November – January |
| NM3641 | New Mexico | Angel Fire (24 miles to Taos) | 2 | November; Jan 13-31 |
| SC4880 | South Carolina | Edisto Beach | 4 | November – December 21 |
| SC6767 | South Carolina | Murrells Inlet | 1 | November – January |
| SC7542 | South Carolina | N. Myrtle Beach | 3 | November & December |
| SC2763 | South Carolina | N. Myrtle Beach | 3 | December |
| SC2127 | South Carolina | N. Myrtle Beach | 3 | November – January |
| TX4146 | Texas | Galveston | 3 | November – January |
| TX3996 | Texas | Galveston | 2 | November – January |
| UT5946 | Utah | Park City | 3 | Nov 4 – Dec 16 |
| UT5946 | Utah | Park City | 3 | November – December 15 |
| VA5454 | Virginia | Greenbackville | 4 | Nov – Jan except Thanksgiving week |
| WV4992 | West Virginia | Davis | 3 | November – January |
| WI6339 | Wisconsin | Princeton | 3 | November – January |
International
| | | | | |
| --- | --- | --- | --- | --- |
| OC5273 | Belgium | Vivoorde, Vlaams Brabant | 2 | Selected weeks Nov – Jan except Xmass |
| OC5575 | Cyprus | Voroklini, Larnaca | 1 | November – January |
| OC1550 | Mexico | Puebla | 3 | November – January |
| OC3283 | Mexico | Puerto Vallarta | 4 | November & December |
| OC2600A | Mexico | San Carlos (west coast), Sonora | 1 | November – January |
| OC2600 | Mexico | San Carlos (west coast), Sonora | 1 | November – January |
| OC3484 | Spain | Competa, Nerja | 3 | November – January |
| OC0349 | Spain | Los Nietos-Cartagena, Murcia | 2 | November – January |